About Us
KAMEN Artist Residency – a residence program for artistic research and art production
Orah, Bosnia and Herzegovina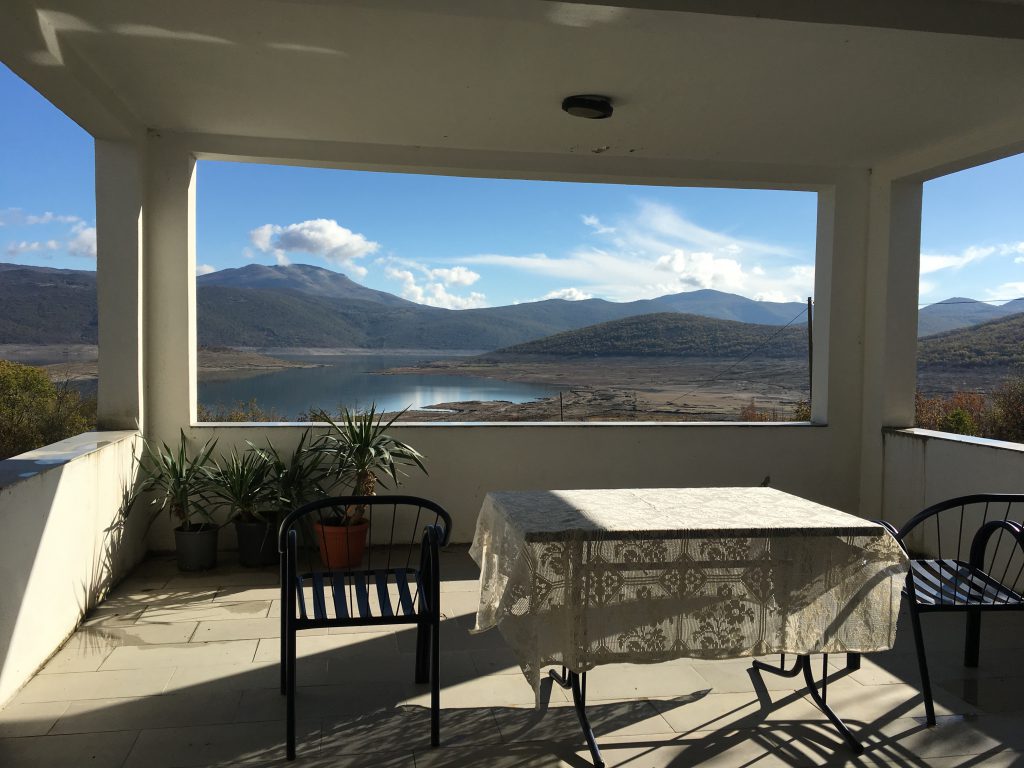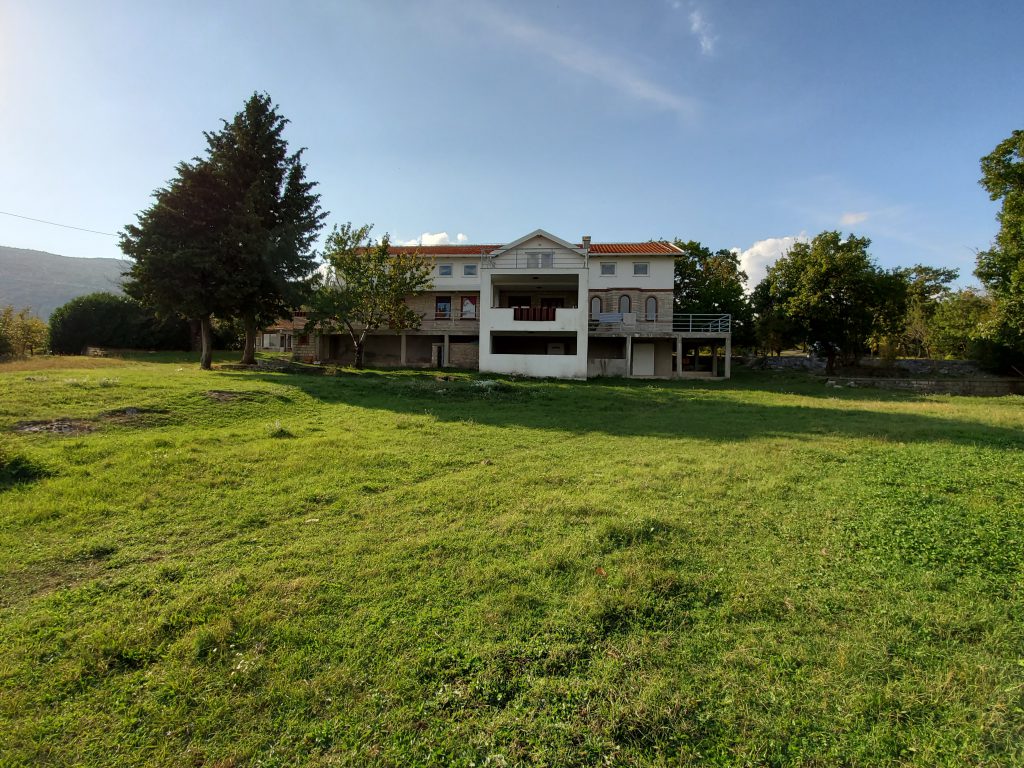 Description
KAMEN Artist Residency is an independent artist-run residency program and a non-profit organization initiated to provide a space for artists to live and work in a community and engage in either collaborative or solo projects. KAMEN is interested in the fruitful exchange between people, ideas, methodologies and disciplines – bridging diverse practices to foster interconnection in a myriad of ways. KAMEN is also an ideal location for a retreat from the hectic nature of urban life in order to focus on creative endeavors; to work on the production of art works, perform research, or write.
This residency welcomes creatives working with performative practices, historical and sociopolitical research, mythology, anthropology, religion, geology, environmental issues, ecology, contemporary film, and writing etc. Artists of all ages, ethnic backgrounds and genders are welcome, at different stages in their artistic career.
Surroundings
KAMEN is located in a quiet rural area overlooking Bileća Lake on the outskirts of Orah, a village that is home to just a few families in eastern Bosnia-Herzegovina, along the border with Montenegro. It is a neighbor to a 14th century Orthodox monastery, where nuns continue the practice icon painting. When the lake was constructed in 1968 to provide hydroelectric power to the region, five villages were flooded, all the houses, churches, & graveyards, as well as the remains of a Roman villa with beautiful floor mosaics ended up under water. In the late summer, when the water levels drastically recede, it is possible to walk along the bottom of the lake, through the remains of many of these flooded villages. Two small islands in the middle of the lake, seen from the front terrace of the residency, become hills that can be reached on foot when the lake levels are particularly low. The seasonal changes and the rich cultural responses to the seasons make Orah an exciting and inspiring location, to which KAMEN aims to connect in its day-to-day life.
Sustainability
The residency is focused on creating self-sustaining and regenerative circumstances for both the community and the landscape as a whole. Aside from own fruit orchard and vegetable garden, nearly all food products are organic or purchased locally. We plan to commence beekeeping in our next season and develop the garden further, to eventually cultivate more of our own provisions.
Partners
By means of strategic introductions made throughout each residency session, KAMEN assists resident fellows in making meaningful connections and engaging in intercultural collaborations with a diversity of local constituencies, as appropriate to each artist's discipline and particular interests. KAMEN has been forming collaborations with different local cultural institutions and art associations and projects. At this point we have several partners in Trebinje, the closest city, – just 15 km from Orah: Gallery KC – Cultural Centre Trebinje, the Academy of Fine Arts, and the Museum of Herzegovina, with its team of anthropologists, ethnologists and archeologists. We are also currently partnering with The Devon Karst Research Society, as well, in support of their "Proteus Project in the Trebišnjica River Basin". Together with international environmental scientists, biologists, speleologists and other volunteers representing a variety of disciplines, we have been collecting significant amounts of data on the region's rare and intricate cave systems and their associated fauna species. We also work with several high-schools and smaller associations that practice traditional craft (weaving, crochet, embroidery), singing, dancing and manufacturing musical instruments, as well as the local mountaineering society and geologists. All the residents are encouraged to engage or collaborate with these local communities, organizations, ecosystems and materials in whatever way seems pertinent to their project.


Outcome
Each participant is invited to hold a public presentation, in any preferred format, scale and environment, at the end of their stay. KAMEN facilitates exhibitions, lectures, master-classes, presentations and screenings to be held at a number of institutional, alternative or public spaces, in collaboration with our partners, depending on the nature of the project or research.
Language 
English, Dutch, Serbo-Croatian
Duration of residency period
4 to 12 weeks, in the period from 1 May to 31 October
Our experience has taught us that a longer stay is more fruitful and allows one to fully immerse oneself in the community and the landscape. We've structured three residency periods: May-June; July-August and September-October – and would like applicants to specify their preferred choice. If the duration of two months or these particular time-slots do not suit you, please let us know. We are willing to accommodate different schedules, as we understand different disciplines have a variety of constraints with regard to taking time for such an opportunity.
First round application deadline 
01/02/2020

Residency fee
Residency Fee: sliding scale; please contact our office for more information.
Beside the residency fee, the visiting professional must cover own travel expenses, local transport and additional (specific) working materials. Also for food – due to the small size of the group, we practice collective cooking and can consider specific dietary restrictions or wishes. Local transport is cheap but not frequent; car rental is quite affordable and advised.
KAMEN works with a non-refundable residency fee to be paid in advance. It covers accommodation, studio space(s) and facilities. We encourage residents to apply for external grants. An official letter of invitation can be provided by KAMEN if required for (travel) grants or visa applications.
Provided by the host and team
Assistance, translation, communication, organization, hosting final presentation
Pick-up from the airport in Dubrovnik
A welcome dinner
Excursions to places of interest in the surroundings, including museums, galleries, historical and ecological sights, schools, etc.
Wireless Internet connection.
Accommodation Information 
The residency building is newly built, surrounded by a large terrace and private grounds that connect directly to the lake. It consists of two floors and provides living and working spaces for four artists at a time; with private rooms, private and shared working spaces and shared living areas: kitchen, living room, dining room, bathrooms, terrace, and the land around the building.
4 private rooms, with wooden floors and large windows; bed, closet, table, chair;
1 small room for guests-professionals interested in connecting with KAMEN (maximum three nights)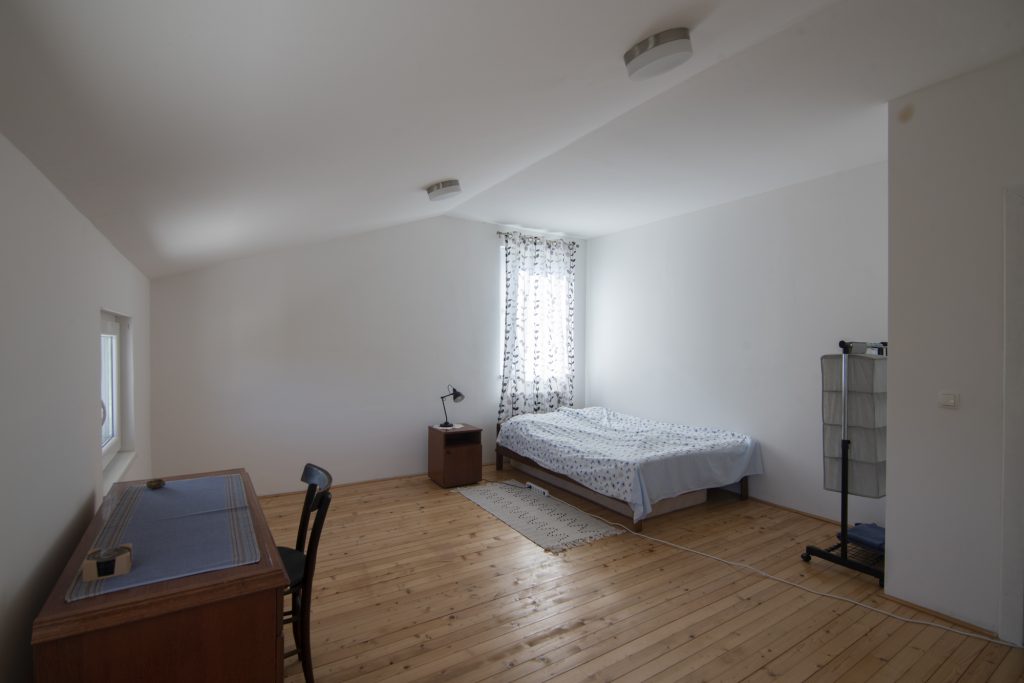 Studio Information 
Studios are suitable for various disciplines, from writing to sculpting. If needed, one of the studios can be transformed in a video-editing room.
Studio area (100m2), consisting of 4 private studios and a common space with a large open terrace (2nd floor), overlooking the lake
Communal work space (100 m2), with 2 large tables
Outside: various half-open spaces around the building, equipped with tables and chairs.Artists are encouraged to work with local materials (stone, wood). Basic tools and drawing materials are provided. If any specialised material is needed artists are advised bring it, or inform us in advance.
Technical Information 
Easel (1x), tables, basic tools and drawing materials
Video projector (1x)
Media player (3x)
LCD screen (3x)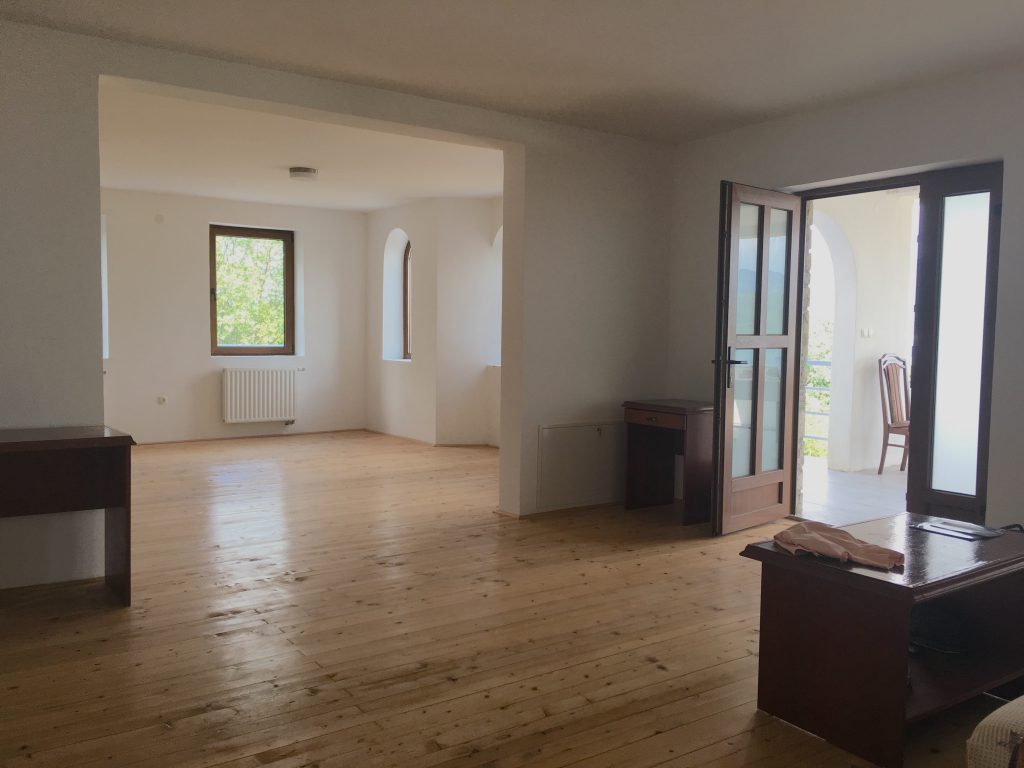 KAMEN Team
The selection committee of KAMEN, an interdisciplinary group of individuals who share a strong commitment to the arts, creative, and critical thinking, review submitted proposals. The committee chooses projects based on the quality of work, commitment to practice and ability to interact positively with a community at large. Each resident period will host a group of people working in a variety of disciplines.
Koštana Banović (BiH/NL), multidisciplinary artist
Founder KAMEN / artistic director
Koštana Banović (1960, Sarajevo) is a multidisciplinary artist and filmmaker; she works in various disciplines and media such as drawing, performance, video and film. Her research addresses the interaction between experimental and cinéma vérité documentary style, mostly categorized as essay film genre. Her films are multiply awarded and screened at many film festivals around the world, like IFFRotterdam. Koštana was a tutor at the Faculty of Fine Arts and Design of the University of Arts in Utrecht (HKU) in the Netherlands, department digital media (2007-17), and guest teacher at various graduate and postgraduate art institutes and schools, like Dutch Art Institute in Arnhem and Jan van Eyck Academy in Maastricht. Her work is in collections amongst other of Stedelijk Museum Amsterdam and Van Abbemuseum in Eindhoven, in the Netherlands.
http://www.kostanabanovic.com
Temra Pavlovic (USA/NL), multidisciplinary artist
Advisor, selection committee
Temra Pavlovic (1990, Utrecht; BFA 2012, Film/Video, CalArts) is an artist living in Amsterdam. Her videos and sculptures examine our relationship to sense-making and the way images come to exercise thinking. Recent solo exhibitions include 'T2018 je t'aime' at Kantine in Brussels and 'Prefixes 4 and 2: the way you customize your uniform' at Lodos gallery in Mexico City. She is a member of collaborative Oa4s (On all fours, together with Michael Ray-Von), with which recent exhibitions include 'Friendship' at KevinSpace in Vienna, and 'Spirit butterfly X' at Lodos gallery in Mexico. Honors include the Princess Grace Award for undergraduate filmmaking in 2011; a young talent stipend from the Mondriaan Fund in 2015 and a Transmediale Non-Fiction contribution from the Stimuleringsfonds in 2017 for a film currently in production.
http://www.temra.com
Marleen de Witte (NL), cultural anthropologist
Advisor, selection committee
Marleen de Witte (1974, Delft) holds a PhD in cultural anthropology and is assistant professor of Cultural Anthropology at the University of Amsterdam. Her research interests include religion and media, the senses and the body, cultural heritage, popular culture, funeral rituals, globalization, urban Africa (ip. Ghana) and the African diaspora (ip. Afro-Europe). Marleen approaches her topics in an interdisciplinary manner, bringing the social sciences in conversation with the humanities, including philosophy, religious studies, media studies, and art and art history. In 2012 Marleen received the Keetje Hodshon Award (in philosophy and religion) and her ongoing project 'African by Design: self-styling among Afro-Dutch youth in Amsterdam', is awarded a Veni grant from the Netherlands Organization for Scientific Research NWO.
http://www.uva.nl/profiel/w/i/m.dewitte/m.dewitte.html
Address
Orah, Bosnia and Herzegovina
Google Maps coordinates 42.815860, 18.417979